Family Based Green Cards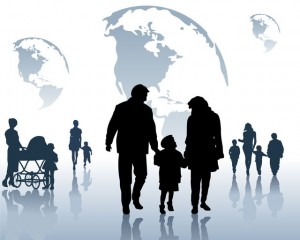 Most people are aware that having a U.S. relative gives one a basis for immigrating to the United States. However, there are various categories of family-based immigration and each has an order of preference, which Congress has determined is preferred for immigration. Every year Congress makes available a certain number of immigration visas under these preference categories.
First Preference: Unmarried sons or daughter of American   citizens.
Second Preference: Spouses and children, unmarried sons or daughters, 21 years of age or older, of lawful permanent residents.
Third Preference: Married sons or daughters of U.S. citizens
Fourth Preference: Brothers and sisters of adult U.S. citizens
With a limited number of immigrant visas made available each year and a far larger number of people applying for these visas, a huge backlog of available visas has developed over time. This has resulted in significant waiting periods for those in lower preference categories. Thus, a foreign national brother or sister of a U.S. citizen will often need to wait years before a visa number becomes available. Once the visa number has been issued, the foreign national relative is then eligible to submit their permanent residency application through a U.S. consulate or embassy of their home country.
The only category under which no numerical visa limitation exists is for the spouse and or minor children of a U.S. citizen. These individuals may petition for permission to immigrate and adjust their status to U.S. a resident at the same time. However, they too must be eligible for admission to the U.S. before a permanent resident visa can be issued to them. Under certain circumstances, the spouse may reside in the U.S while their adjustment of status petition is pending. In addition, they are eligible for a work permit with the filing of the appropriate forms.