Temporary Work Visas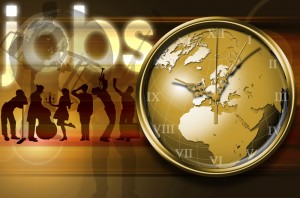 How to Work in the U.S.
As a foreign national, there are two basic ways to work legally in the United States. One is through a Temporary Work Visa, which allows you to work if you are eligible under one of several categories. These visas are valid for limited and specific time periods.
The other means by which you may legally work in the United States is by changing or adjusting status to permanent residency while you are in the United States. Work permits are issued after approval of an immigration petition by the USCIS and the subsequent submission of the adjustment of status documentation. Work permits are often issued well in advance of receiving the green card. If you are applying for permanent residency from outside the U.S., your final stage, called consular processing, will take place through the U.S. consulate or embassy in your home country. If this applies, a work permit is not issued prior to the approval of the green card.