Researchers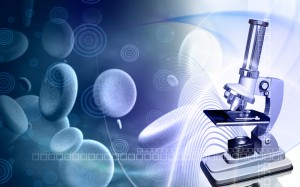 If you are a researcher with an advanced degree, there are two ways to apply under the employment-based category without a job offer. There also is one category that requires an offer of permanent full-time employment but is processed considerably faster than ordinary labor certifications.
Extraordinary ability (no job offer necessary)
Outstanding Researcher or Professor (job offer required)
National Interest Waiver (no job offer necessary)
Although the standards to apply for permanent residency without a job offer are high, they may not be as difficult to satisfy as it appears at first. Over the past several years, this office has successfully processed hundreds of extraordinary ability and national interest waiver petitions with the US Citizenship and Immigration Services (USCIS) in different regional offices throughout the United States. Upon request, we can provide you with a list of scientists who, as former clients, can attest to our services.
We utilize our extensive experience in presenting scientific evidence and processing these petitions to present the best possible case to the US Citizenship and Immigration Services. From the outset of your case, we provide you with clear and comprehensive guidelines as to what documentation is needed to support your petition. This will include format letters, sample letters, checklists and continuous input from Mr. Kramer and our staff of immigration specialists until we have a complete application.
When all the documentation is compiled, we write a detailed and persuasive brief in support of the petition that will educate USCIS as to the significance of your work. The evidence is organized so that the USCIS will recognize the significance of your work and persuade them of your eligibility. We will also index, tabulate and organize your documents in a fashion to make it easier for USCIS to review your case. Upon approval of the petition, we will then process your adjustment of status application for final USCIS approval at the regional service center.
We treat cases for foreign researchers as priority in our office. You can expect very responsive communication from our entire staff, which assures you of the most efficient processing of your case. After submission to the USCIS, we continually follow-up the status of your case with USCIS until processing is completed. We also keep you informed of the status of your application.
There are two major stages in the process of applying for permanent residency. At the first stage, a petition is filed at one of the USCIS service centers that has jurisdiction over your residence. Either at the same time as filing the petition or once the petition is approved, we file your application for adjustment of status to permanent residency at the regional service center for your area..
There is no disadvantage in having an out-of-state attorney process your case since these petitions must be filed with USCIS by mail no matter where you reside. In fact, since November 1996, all employment-based adjustment of status applications (after the petition is approved) must be mailed to the USCIS service center that has jurisdiction over your place of residence. There is no filing at the local district office and in most cases, no more interviews at the local district office, unless it is determined after initial review that an interview is necessary. Therefore, in most cases, there is no need for an attorney to make a personal appearance.
If you would like us to review your eligibility for this category, please fill out our questionnaire below and email a completed version to us at David@KramerVisaLaw.com in Microsoft Word format . Be sure to indicate several dates and times you would be available for a telephone discussion with us regarding your case. We will review your questionnaire and will contact you to set up an exact date and time for a free telephone evaluation with Mr. Kramer
Click here for questionnaire —->RESEARCHER QUESTIONNAIRE